Introducing our New Virtual Survey System
We are delighted to introduce our new virtual survey system so that we can provide accurate removals quotes without even stepping into your home.
The virtual survey system is ideal for smaller home removals and means that you can walk us round your home and show us exactly what you want moved.  We can then calculate the volume, the number of men and vans it would need and how long it would take.  Then we can put together an accurate and competitive quote for your removal.
Many businesses in the home and real estate industries are now making use of virtual technology. Keylet Sales & Lettings have demonstrated this perfectly by using VR to provide viewings of properties through smartphones at any convenient time. It's all about making the process easier.
We will still be having our surveyors out on the road visiting you in your home or office if you prefer, or if you have a large property or a more complex move, but these new virtual surveys are quick and efficient and you don't even have to make us a cup of tea!
What do you need?
All you need is a smart phone and internet access.  We recommend using WiFi as it can use up quite a lot of your mobile data.
How does it work?
When you make a removal enquiry, our move co-ordinators will call you to first ascertain if a virtual survey or actual surveyor visit is more suitable, and then will book you in at a time that is convenient for you. If you opt for a virtual survey we need to know if you are using an Android phone or an i-Phone / i-Pad.
We'll text you the link to the relevant app to download and install.  Once that is done we'll call you at the designated time and conduct the survey.  It works a bit like a video conferencing call or Facetime.
We'll ask you to walk us round your home, using your phone's camera to show us all your belongings that you need to be moved to your new home, or into storage.  We'll even ask you to show us what's in your cupboards, garden and in your loft (where possible).  The JamVans surveyors will be making detailed notes to enable them to put together your removal quote.  We'll ask you lots of questions and then you'll be able to show us the parking arrangements, so we can discuss any issues and solutions.
The move surveyors can also look with you via Google Streetview at the new property so we can see if there will be any access or parking issues that need to be addressed there.
From the survey we'll be able to calculate what size vehicles we'll need for your move, how many people should be on the move team, and how much packing materials you'll need.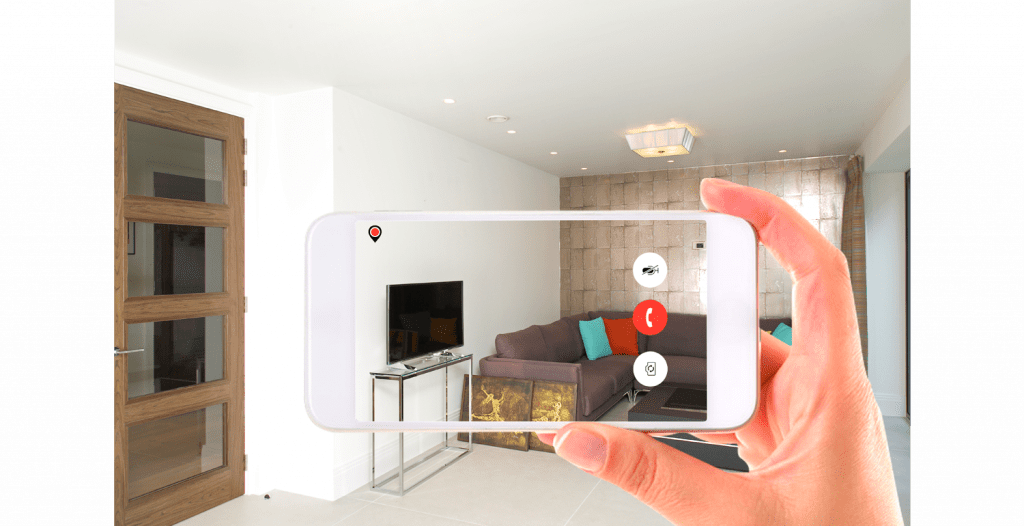 What are the benefits?
In our experience virtual surveys tend to be slightly quicker than normal surveys, but the real benefits lie in us being able to get your quote out much quicker as the surveyor is already at their desk ready to make a start on it as soon as they end the call with you.  We've been booking clients in just a couple of hours after we've first met!  It also means that we can quote for other areas of London where we don't historically send our surveyors, so if you're looking to move home into or out of London, we are the removal company for you!
What about packing?
Packing materials are included in all our quotes, but we do also offer a full packing service, so if you want to take some of the stress and effort out of a house or office move then just get us to carry out your packing too, assured that it will be to a professional standard.
What about storage?
If you aren't able to move into your next property immediately, or you don't want to take all of your belongings to your new home, we offer storage facilities. Find the full details here or just call us to discuss, or ask your surveyor.