London removal companies and how JamVans is different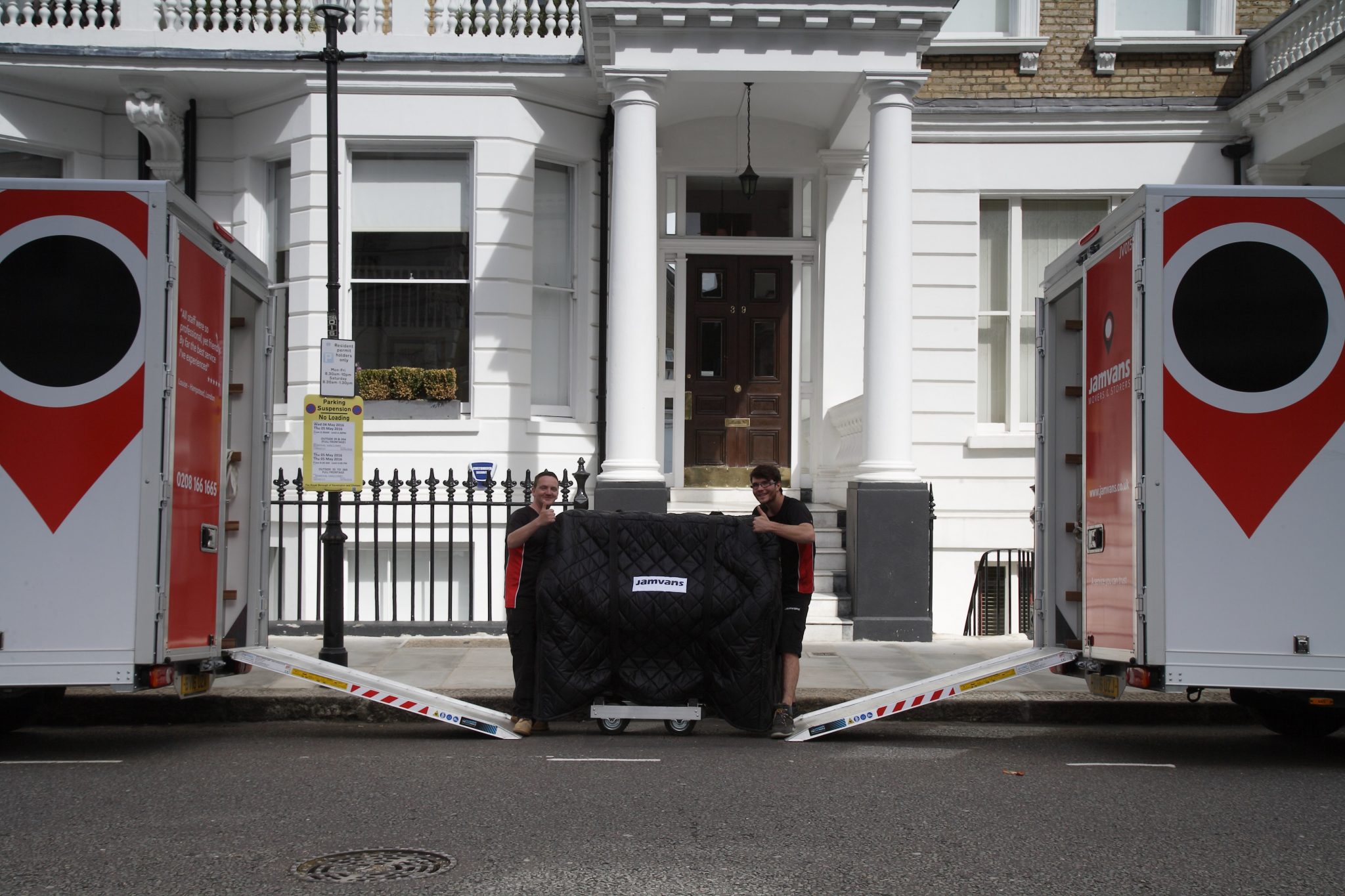 Moving home is something that people have done since the very existence of the human race. From building a new mud hut in ancient times to international removals from London to New York in the modern day. Moving home is something that people have always done and are always likely to do. Therefore moving home is no new ground breaking feat that JamVans has accomplished, its not what we do, its all about how we do it. Read on to find out what is different about moving home with JamVans when you are on your search for London removal companies.
Our specialist removal vehicles
Moving in London is a bit different to moving within the rest of the UK. Yes the concept is the same, however there are few different factors that must be taken into consideration. Firstly, parking. Many streets are narrow, have restrictions or have hugely expensive parking suspensions that are required. Traditionally, large lorries are used for larger house moves, but this is not always possible when moving in London.
We have the option of using our Luton box vans. Just like the lorries, our Luton box vans are specialist removal vehicles. Equipped with wooden tying in points, ramps and lo loading capabilities. We also have some with tail lifts too for those heavier items! There are far less restrictions for Luton box vans in London. This makes it easier and quicker to move around the city. For larger moves we use two or three. Being far cheaper than lorries to run, making this a very viable option.
The Luton box vans are easier to park in tighter streets, or roads with parking restrictions. They are modular so we can load one vehicle and then swap over for another, this way less space is required when booking parking suspensions, making your removal more cost effective. Having said this, sometimes it cannot be avoided to use a lorry on a move and we do also have this option for you.
Our team and skills we have
Our removal teams at JamVans have a wealth of experience when it comes to packing, wrapping and moving your home across London or further afield. We like to do things in person, that's why we send one of our surveyors out to your property to ensure we put together an accurate quote and move plan. Our move co-ordinators work closely with your surveyor and team leader on your move. This ensures everything goes smoothly on the lead up to and including the big day.
We have an extensive training program at JamVans to ensure that all the team provide the best possible removal service. All the removal teams are monitored by our refresher training program and the team leaders play an active role ensuring standards are met.
Our accreditations
Choosing from a vast array of London removal companies can be tricky as there are lots out there. As members of BAR (British Association of Removers) and a Which Trusted Trader you can be sure that you are in safe hands with JamVans as your London removal company. Not very many London removal companies have these accredications. If you do need smaller vehicles for your move, you can therefore be rest assured that you can have the quality of an established BAR company. Capable of carrying our large removals. Without the compromise of using a non accredited Removal Company with a small van. JamVans really does provide the best of both worlds when this is necessary.
If you are looking for your local London removal companies, take a look at our removals page now. We also offer full packing services, storage and overseas moves to Europe and Internationally. Get in touch to get a quote or call 0208 166 1665.