Islington Removals Company
As a Which? Trusted Trader we have plenty of experience within the removals and storage industry helping your relocation to or from Islington go as smooth as possible. Islington is a great for location for city workers, families and students, and we at JamVans cater for removals both big and small.
Your Islington Removals Company
As a BAR accredited professional removals company helping those moving to or from Islington, we know that you'll want a service that's safe and secure with your belongings. At JamVans, our aim has and always will be to ensure that our customers receive a valued and satisfied service that is second to none.
We pride ourselves on the services and facilities we offer including virtual surveys, state of the art ramps, high quality racking within all of our vans and external hoists for those top floor properties. We're modern, professional and approachable – And, we don't hide away from details.
Whether you have a lot of items or only need a helping hand with a few belongings, we're here to make sure that your possessions get moved safely and to your times.
Get a quote

How does a JamVans move work?
Click to discover more
Just a few items?
Removals Service in Islington
If you only have a few items that you need to move then our professional removals service in Islington might be the best option for you. There's still a lot of items that can fit into our large vans safely and securely, and whether you need one man or two for your belongings we're here to help make sure your items are transported as efficiently as possible. If you're unsure which service you need you can contact us or fill in our removal quote generator online which only takes 2 minutes!
Man & Van service
Why Choose JamVans for your move?
 We have a minimum standard for each of our removals – This means we use specialist equipment, as well as quality packaging materials and insurance cover available.
  We know what we are doing. We never use agency staff, and unlike other removal companies, all our employees are fully trained.
 NoWe can provide a bespoke quote for each move so you know exactly what the cost of your move is with no hidden costs.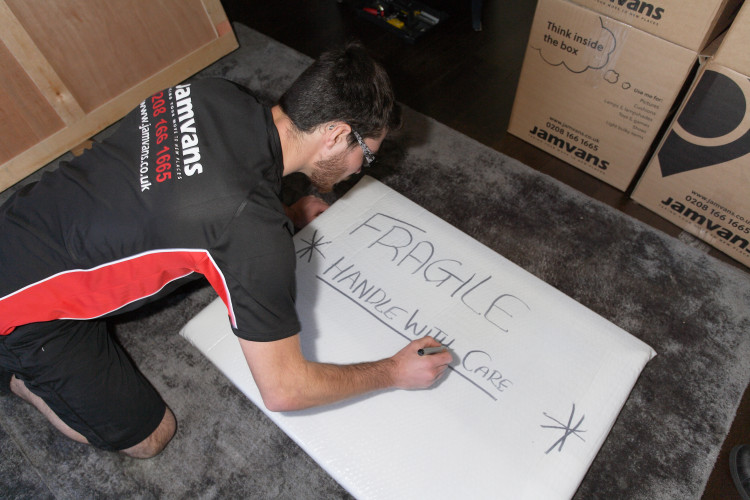 Local accredited removals company in Islington
At JamVans we are proud to be recognised as a BAR member & Which? Trusted Trader. When moving with JamVans you know your belongings are in safe as a trading standard compliant business. Whatever the size of your move, quality is at the heart of everything we do with fully trained teams, quality packaging materials and industry specific insurance cover for your belongings to name a few. Get in touch now to receive a quote.
Your Packing Options
Whether you want to pack yourself or get our team to do it for you, we have an option for you.

Fragile Pack
I you prefer to pack most of your items but need expert help with breakable items, then our fragile pack is perfect for you. We use specialist packing to pack any china, glassware, pictures, mirrors and more.

Custom Pack
If you'd prefer to pack but need special support with a particular item you have then we're here to help. We use specialist packing equipment for items such as pianos, large pictures and dining tables to support those items in transit.

Full Pack
With our full packing service you can leave the removals process in the very capable hands of our removals experts. This means our removals team will pack your home for you, ensuring all your belongings are safely and securely packed and ready to be moved to your new home.

Un-Packing
Our unpacking service is very popular! Here, the same team who packed your belongings will unpack them too. This means they will be with familiar with your belongings and know where to pack your items to in your new home.

Self pack
If you prefer to pack yourself we supply the boxes and packaging and deliver them to you prior to your move.
Please see our packing guides for a step by step process, give us a call or use our online chat and we are happy to provide advice.
Materials and protection
The JamVans difference
Want to get organised? We believe the key to the perfect move is in the planning. We can get boxes and packaging delivered out to you whether you want your boxes a month before your move or even just a few days.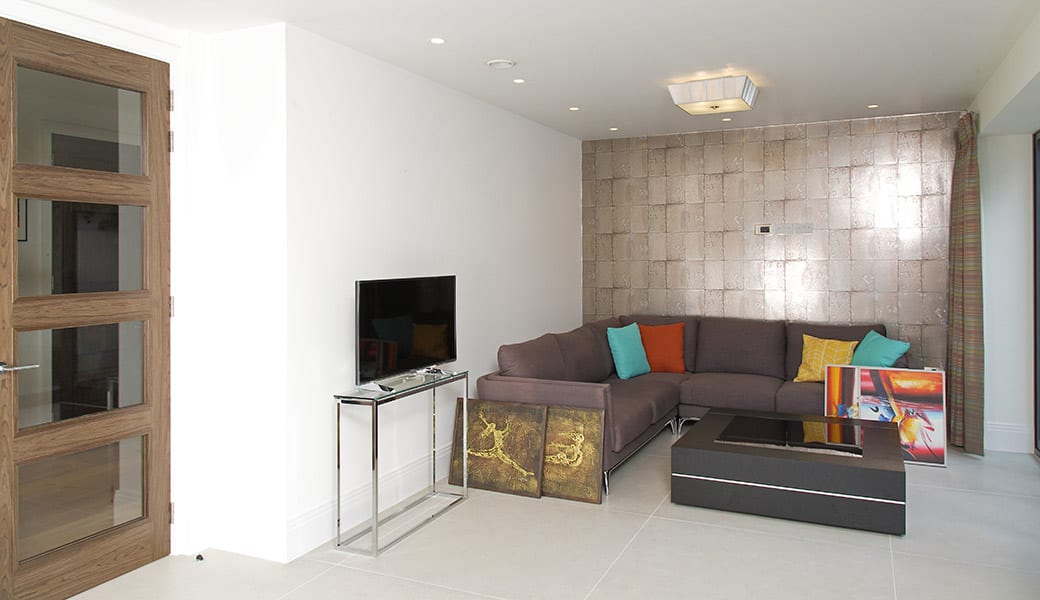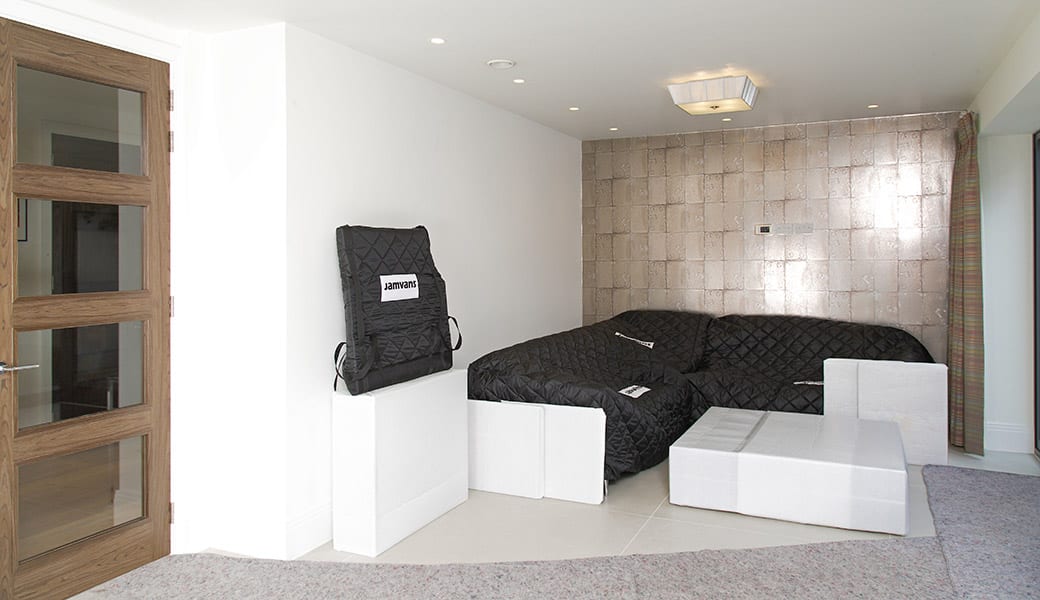 Parking in Islington for your move
We know parking in London can sometimes be a bit tricky, but don't let parking scare you for your move. We're more than happy to guide you through this and make it as easy as possible. However this information is here to be useful and let you know as much as possible in advance.
All council's in London have to allow 20 minutes for loading and unloading removals in resident bays or yellow lines (although loading restrictions may apply). However, the majority of removals typically take longer than the permitted time, therefore, we will need to organise one of the following below.
Please note that the below information does not apply to Islington estates. If you are moving to or from an estate, contact your local area housing office for advice about getting a temporary estate parking permit.
Suspension Parking on removal day
This is where parking in a resident permit zone outside your property can be reserved for a certain amount of time. Yellow signs will be displayed on the posts to mark out clearly the space reserved and only registration plates assigned to the booking can park there. The cost for a resident to suspend a bay for sing day parking is £92.65 and £29.50 for each subsequent parking space per day. To make the suspension enforceable you are required to provide 14 days notice, this means that if an alternative vehicle is parked within a space, enough warning has been granted to get the vehicle removed.
Parking on packing day
As we do not need to park directly outside the property on the packing day, it is more cost efficient to display a visitor vouchers or an e-voucher, however, if you do not have access to these then a parking permission is your next best option. The parking permission allows you to park in a resident permit holder bays or on single yellow lines at any time (providing those loading restrictions are not in force) Monday – Friday 8:30 am to 5:30 pm. The cost of a parking permission is £25 per vehicle, per day.
Permission to park anywhere in resident zone or single yellow line
If you can simply park on the road, there are a few things to consider; Are you able to reserve enough space for the removal vehicle to park close enough? If not, then a suspension may be the best option however, it is still important to display a valid permit. If you think you can save enough space, then please read the following:
If you do not have any access to vouchers to display in the vehicle to park in a resident bay or we need to load on a single yellow for 20 minutes, then most councils charge for a 'permission to park' where you can load and unload on a single yellow or resident bay, or park whilst packing. However, Islington is slightly different as in most cases you can park near your property for domestic removals for free. Liveried vehicles (vehicles that clearly show the removal companies branding and logo) can park for an unlimited amount of time as long as the following is adhered:
Loading must be continuous
You must be parked on a single yellow line or in a residents bay
There must be no other loading restriction in place
If at any stage you think there will be breaks in the loading and unloading then we suggest you purchase a permission to park within a bay and not on a yellow line.
Have red lines outside your property?
Although these roads may be within your council boundaries, they will be managed by Transport for London. Red routes make up 5% of London's road, but carry 30% of traffic so a specific set of rules apply. Please click here for details on the options that apply.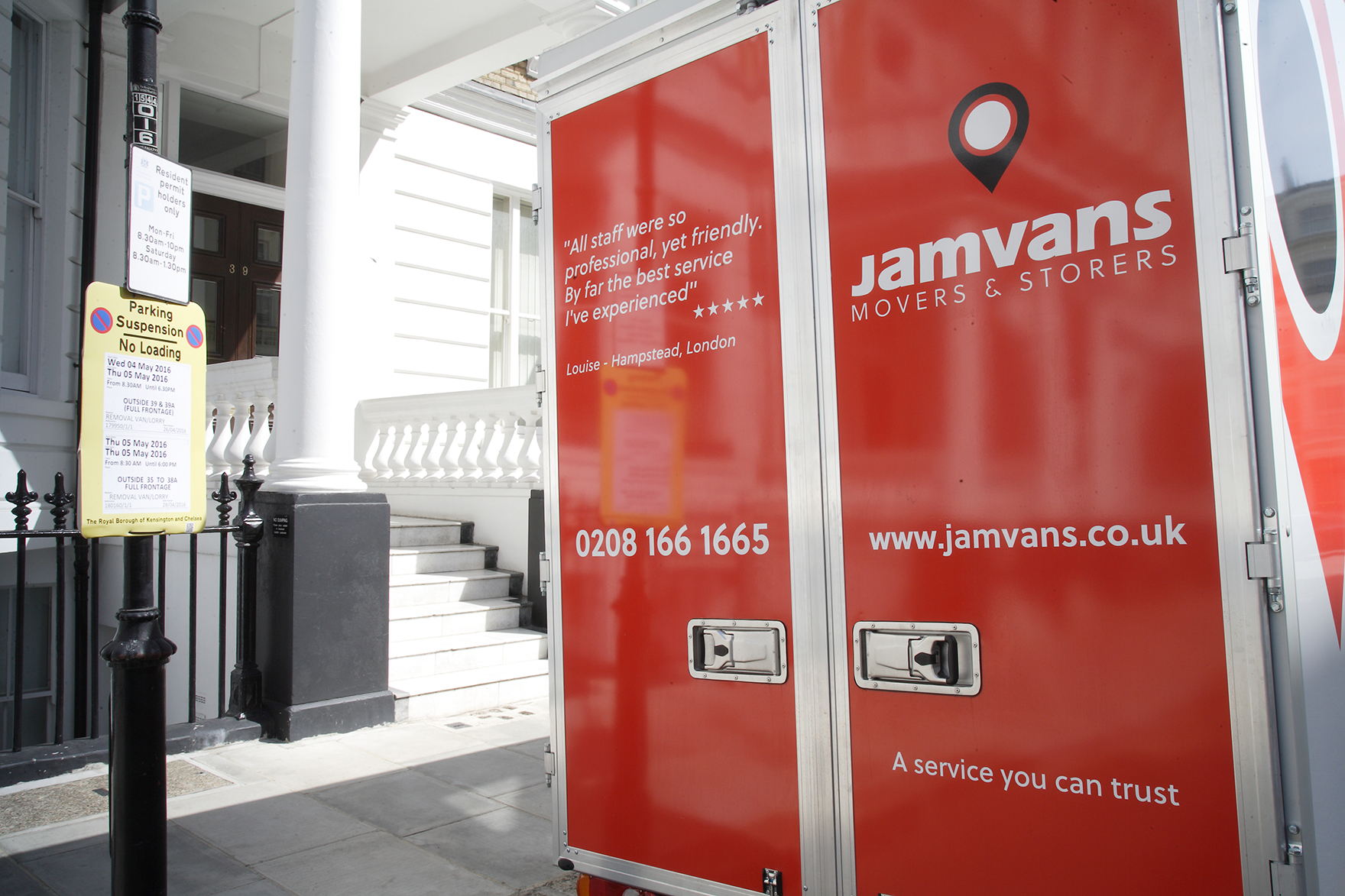 A Man & Van Removals Service you can trust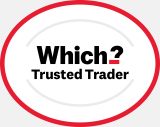 We are a Which? Trusted Trader. Want to know you're in safe hands? We are members of the largest consumer organisation in the UK.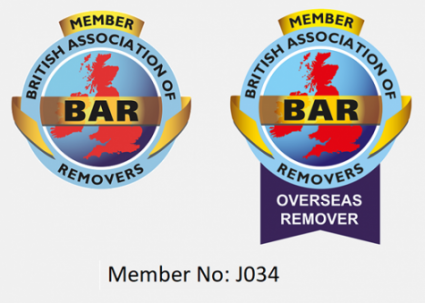 We are a member of BAR & BAR Overseas, the leading removals trade association.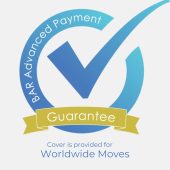 Advanced Payment Guarantee Scheme. Providing peace of mind when paying by debit card or online.
Just got a few items?
Our man&van service may be better suited to you.
man&van
Better value storage for you
Take a look at the advantages of using JamVans storage rather than self storage.
Storage
Want us to pack for you?
With a range of packing services available, we've got every option to suit you. Let us manage the whole moving process and take the stress out of moving.
Packing