Looking for a London removals company to move you out of London?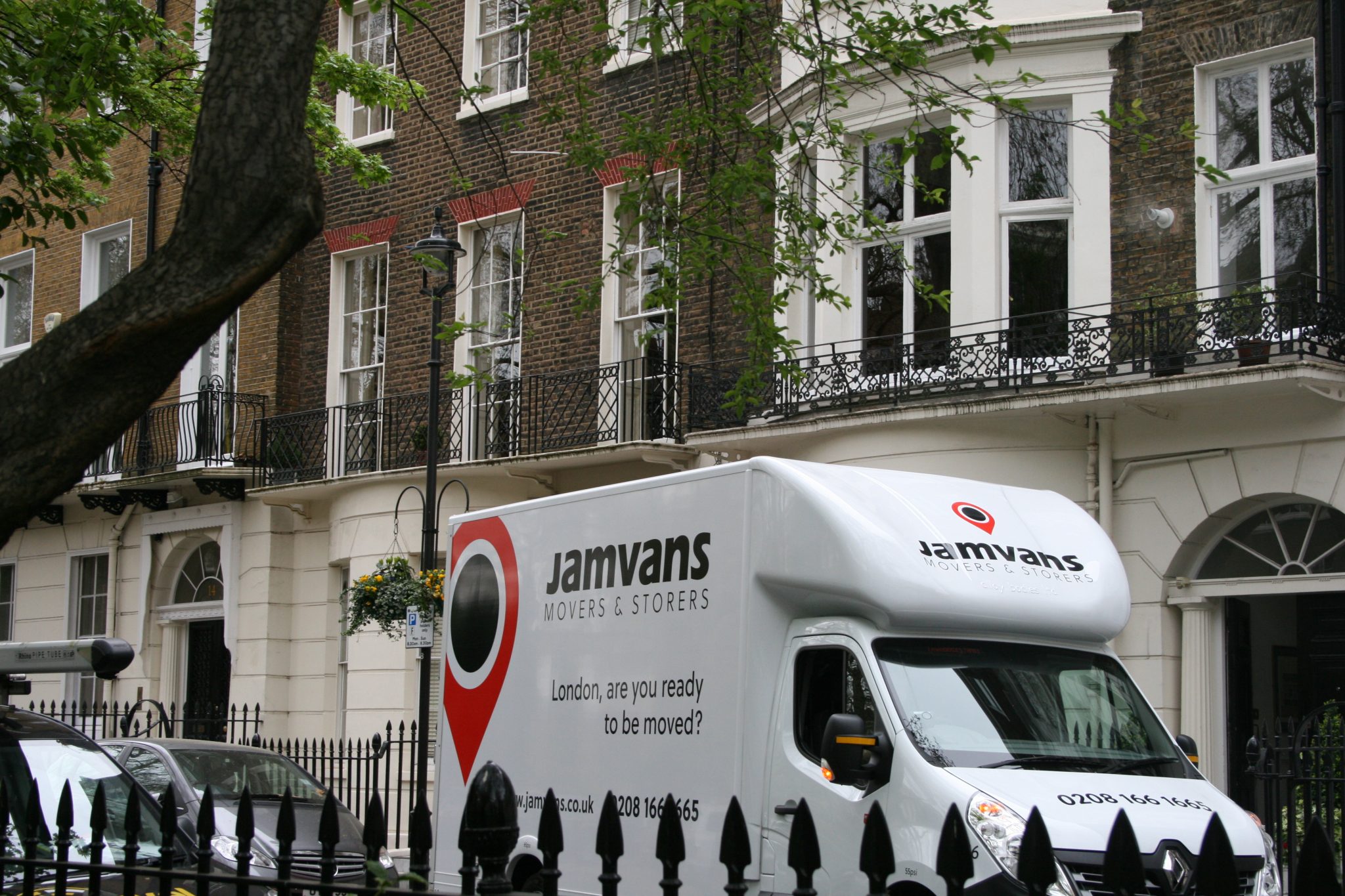 In recent years, JamVans has seen a growing number of London residents moving out of the city to a slower paced life in local commuter towns. With transport links becoming easier and technology enabling home based working, there is no wonder that so many people are moving away from London.
Home removals from London to the Home Counties
JamVans are regularly moving people out of London. We are the ideal London removals company for your move with depots in both London and Hertfordshire. In many ways London behaves very differently to the rest of the country and this is no different when it comes to moving home. We have the experience of moving being in and around the city as well as local commuter towns and the different obstacles that can be thrown up. Whether it be obtaining parking suspensions in London or the tight lanes in the countryside, we have been there, done that and got the t-shirt.
We have many offerings at JamVans to ensure that we provide a quality, well managed removals service that is cost effective. We will determine how many items you require moving and suggest a removals service to suit your needs.
Our Man & Van service is ideal for smaller moves in a London as well as to commuter towns. This enables our clients to manage their budget. We have options from a one man and van London removals service to a 3 man, man and van service. Tell us about your move and our move coordinators will suggest which option may be best suited to your move.
For larger moves we would offer our removals service. We will provide a fixed rate quote by determining the exact size and requirements of your move.  We will complete a virtual survey of your property to ensure that we have everything covered. This is ideal for those who are buying and selling a property and need to move everything in one go. Our range of removal vehicles enables JamVans to offer bespoke move plans at competitive prices.  Wherever in the country you are moving to, JamVans will move you.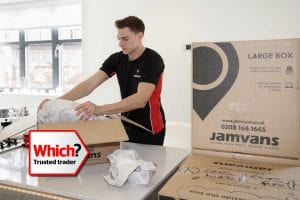 Moving to a commuter town, what you need to know
There are literally hundreds of commuter towns surrounding London that JamVans are often seen moving our clients to. There is a lot to think about when choosing your new location including schools, house prices and transport links to London to name a few.
Research, research, research. You can never do enough research when relocating to a commuter town.  There is nothing wrong with trying before you buy, you may even find that a particular area does not work for you and your family. We have compiled a list of some of the things to thing about when relocating to a London commuter town:
Take a trip to different towns and get a genuine feel for the area. Go at different times of the week/day.
Check out the local school Ofsted reports.
Speak to local estate agents, this can prove quite fruitful if you find the right agent willing to help with survey reports.
Try the commute into London, make sure it is realistic and not too time consuming.
Take the family with you to get everybody on board with making the discion of where to move to.
Many of the removals from London involve moving people to rental properties. This allows our clients can get a feel for the area without making a huge financial commitment of purchasing a new home. Speak with the local estate agents in the commuter towns, they will be able to assist you in finding the right property. Estate agents may also be able to help with arranging inspections and telling you a little bit about the town.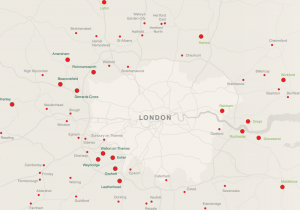 JamVans – London's favourite removals company
JamVans has built a reputation for being clear and transparent about the removal services we offer and ensuring we keep up to our client's high expectations. A true success story we are a fast growing company that has won multiple awards in recent years.
With depots in London and Berkhamsted JamVans is prepared for any move across London and surrounding areas. This makes us an ideal London removals company for moving to a commuter town. Our business is built on our amazing reputation with client recommendation being our biggest source of new enquiries.
If you are looking to move out of the city to a quiet pace of life, contact us today.