Removal Parking in London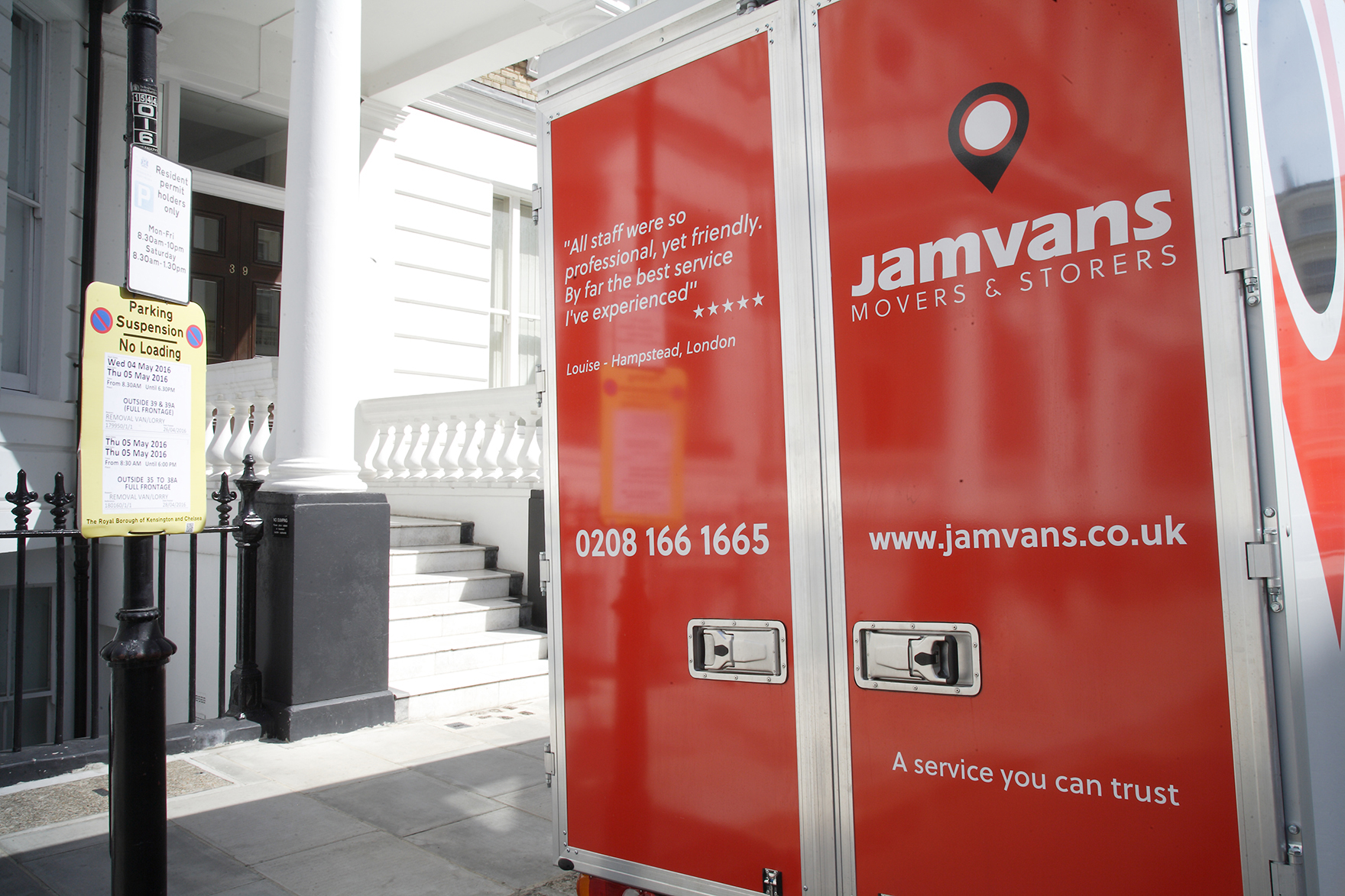 If you are moving from or to London one of the challenges you will come across is where the removal team will park. The majority of properties do not have a private driveway large enough to take a removal lorry and many roads have parking restrictions. If you don't consider where your London removal team will park then it could result in a very costly fine or your house move or business relocation could take a lot longer than planned.
You may think that removal vans can use nearby loading bays or single yellow lines for parking, but they are only available for 20 to 40 minutes, depending on the borough and may also not be near your property, resulting in a much longer load time.
Do not fret – there are ways around this!
Do you need a parking suspension or a parking dispensation?
Each London borough has its own arrangements for organising parking suspensions or yellow line dispensations to allow you loading and unloading time at your property. London parking charges vary by borough, by location, by duration and by the number of parking spaces you require.
There are different types of parking arrangements in London.
A parking suspension allows you to reserve a parking space solely for your use in a restricted location such as a controlled parking zone or parking bay. Suspended parking bays are marked out by yellow warning notices which should have been put in place approximately 10 days before the suspension start date.
Parking dispensations allow you to park a vehicle or skip at a restricted location (a yellow line or a parking bay) for a set time period. A dispensation does not guarantee a parking space.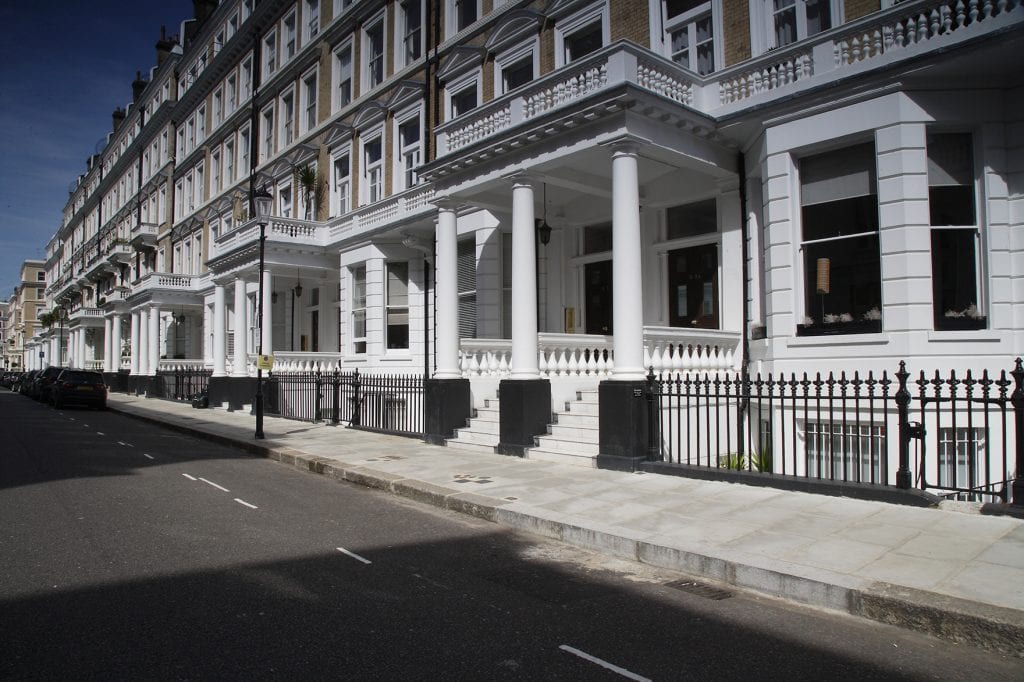 How to arrange parking for your London removal
If you use JamVans for your London removals we can organise your removal parking for you. We will calculate how much parking is required and for how long. We know the suspension process for each council and will contact them directly to obtain the permits. One of the many benefits of using JamVans and our Luton vans is that they take up less room than a large removal lorry and we can use a number of vans and rotate them into the parking space at your property. This often means that the parking fees are less than using a full-size removal lorry. JamVans can only organise your parking if we have enough notice, as some councils take up to 17 days to process the parking arrangements.
When you book your London house removals with JamVans please make us aware of the parking situation (although our experienced move co-ordinators will also make sure you plan for it) and if you wish us to organise any parking suspensions for you.
If you decide to arrange the London removal parking suspension yourself you need to contact the borough directly either by phone or on the internet. A quick search should bring you to the right page we suggest you try name of borough parking suspensions.
You can also avoid parking issues and reduce fees if you check your current and new property loading/unloading facilities. Some buildings in London have private loading areas and will be able to give you details to pass on to your removal company once you have made the necessary arrangements.
If you have nearby pay and display machines we can use these to park, but you will need to pay the parking fees in advance, and it may add to the load / unload time if they are not right outside your property.
If either of the properties are on a red route you will need to check when the enforcement is in place. Red routes can not be suspended so the move will have to be outside of the restriction hours.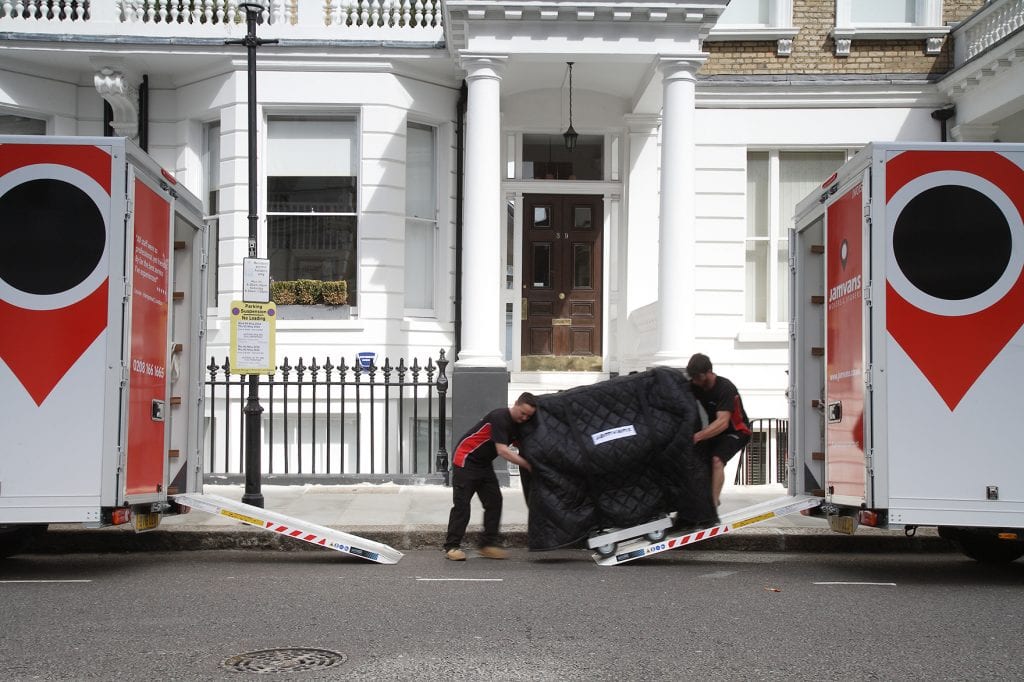 Local Council Parking Suspension Links:
Westminster
www.westminster.gov.uk/parking-bay-suspensions
Camden
www.camden.gov.uk/ccm/navigation/transport-and-streets/parking/parking-bay-suspensions/
Kensington & Chelsea
https://www.rbkc.gov.uk/parking-transport-and-streets/suspensions/parking-suspensions

Hammersmith & Fulham
www.lbhf.gov.uk/Parking_bay_suspension_application.asp

Ealing
www.ealing.gov.uk/info/201178/parking/1495/parking_suspensions
Lambeth
https://www.lambeth.gov.uk/parking-transport-and-streets/parking/parking-suspensions-guide
Wandsworth
www.wandsworth.gov.uk/info/200417/domestic_parking_bay_suspensions

Richmond
www.richmond.gov.uk/parking_suspensions