A Checklist for Moving House in London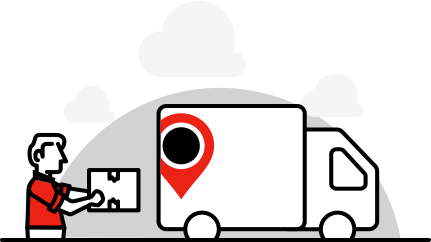 Preparation and planning are key to any move. Why not use our handy guide to help you work through a checklist of things you may need to consider and do prior to the final moving day?
Six weeks before your move
Confirm the completion date of your move
If you currently live in rented accommodation, be sure to check your tenancy agreement to know what notice period you need to provide to your landlord – Top Tip: Complete your research online about tenancy agreements 
Notify relevant companies of your departure and change of address including: utility companies, doctors, dentists, solicitors, banks and insurance providers
Start de-cluttering, throw away anything you no longer need, sell or donate to a local charity
Four weeks before your move
Search around for a free, no-obligation removal quote, booking early ensures you can get hire the removal company of your choice
Book extra storage if required
Discuss your packing needs with your chosen removal company, don't forget those additional furniture covers or boxes
Research into any parking restrictions at either your current or new address, contact local authorities to arrange parking suspensions if required
Three weeks before your move
Be sure to let all family and friends know of your final move date
Book any overnight stays if your move is long distance
Cancel any local memberships, for example, gym memberships especially if you are moving out of the area
Arrange for any disconnections you may require such as gas cookers, washing machines or any other appliances
Notify the Post Office of your change of address and ensure all future post is redirected to the new address
Arrange for someone to look after your children and pets on the moving day
Two weeks before your move
Now is a good time to start parking – why not take a look at our packing guides for tips and advice
If you have opted for a removal company to pack for you, start organising and grouping belongings into certain rooms
Deregister from your doctor and dentists and be sure to enquire about a new health practice
If necessary notify your newsagent and milkman that you will be moving
Start running down freezer and food cupboard
One week before your move
Confirm arrival times and final arrangements with your removal company, don't forget to discuss directions or provide the postcode to your new property
Ensure you have all parking regulations or suspensions in place
Start dismantling any flat pack furniture
Contact a locksmith to arrange new locks to be fitted on your property
Three days before your move
Complete any last minute and essential laundry
Label spare keys clearly and leave in a secure place ready for the final moving day
Keep your essential items to one side, make sure your removals company are aware that these items are not to be packed
Pack a light box of essential items for the first few days in your new property (include hot drinks, snacks, basic cutlery, crockery, first aid kit and toiletries)
Ensure all disconnections to any appliances have been completed
Two days before your move
Defrost and unplug your fridge and freezer
Pack important documents and be sure to keep them in a safe place – Top Tip: Do not pack important documents away in boxes, keep them in the car with you for easy access
Make a list of important contact details for example removal company, estate agent, solicitor etc.
Confirm with your estate agent or landlord a collection time and date for receiving the keys to your new property
One day before your move
All packing should be complete by now
If you have chosen for a removal company to pack for you, it is likely that they will arrive today to start packing
Walk around your property with the removal team and be sure to point out any items that require special attention or are fragile
Complete a pre moving day check of cupboards, sheds, garage, and the loft to ensure nothing is left behind
Moving day
Welcome your removal team, show them around your property, identify the items that are to be loaded into the van and anything that is to be left in the property
Make sure you are around whilst your property is being loaded into the removal vehicle
Complete a final clean of the house
Drop the children and pets off at arranged location
Make a note of all required meter readings (Gas and Electric)
Ensure all windows and doors are locked and keys are left in a visible place for the new homeowners
Leave any information that may be useful for the new occupier for example, where is the fuse box, electric and gas meter
Gather all of your last minute essentials and keep them in a safe place
Complete a walk around of the property with the team to ensure everything has been loaded into the removal vehicle. Top tip: don't forget to check the shed, garage, and garden
Ensure your removal company are clear on which boxes are assigned to what rooms
Remember to sign the relevant paperwork with your removal company once everything is unloaded into the property
Once you have arrived in your new home
Aim to be there when your removal team arrives – be sure to show them where you would like boxes to go
Make sure all appliances including electric, water, and gas are working correctly
Make sure your locksmith arrives to change all of the locks on your new property
Once the removal team are finished, check the inside of the van to make sure all of your belongings are removed
Don't try and unpack everything today – unpack the essentials and leave the rest of the next couple of days
If you have moved locally, once you have unpacked, call us and we can arrange a free box and furniture cover collection
Check with your local Post Office that your mail is being re-directed
Arrange for your phone, TV and broadband providers to organise a connection in your new home
Most importantly, relax, arrange of moving in party for friends and family, enjoy a glass of champagne and get to know your neighbours
At JamVans we provide a full removal, packing and storage, service across the UK and Europe. For more information why not contact us today or complete our instant online quote.