JamVans – Young Entrepreneur Award Winners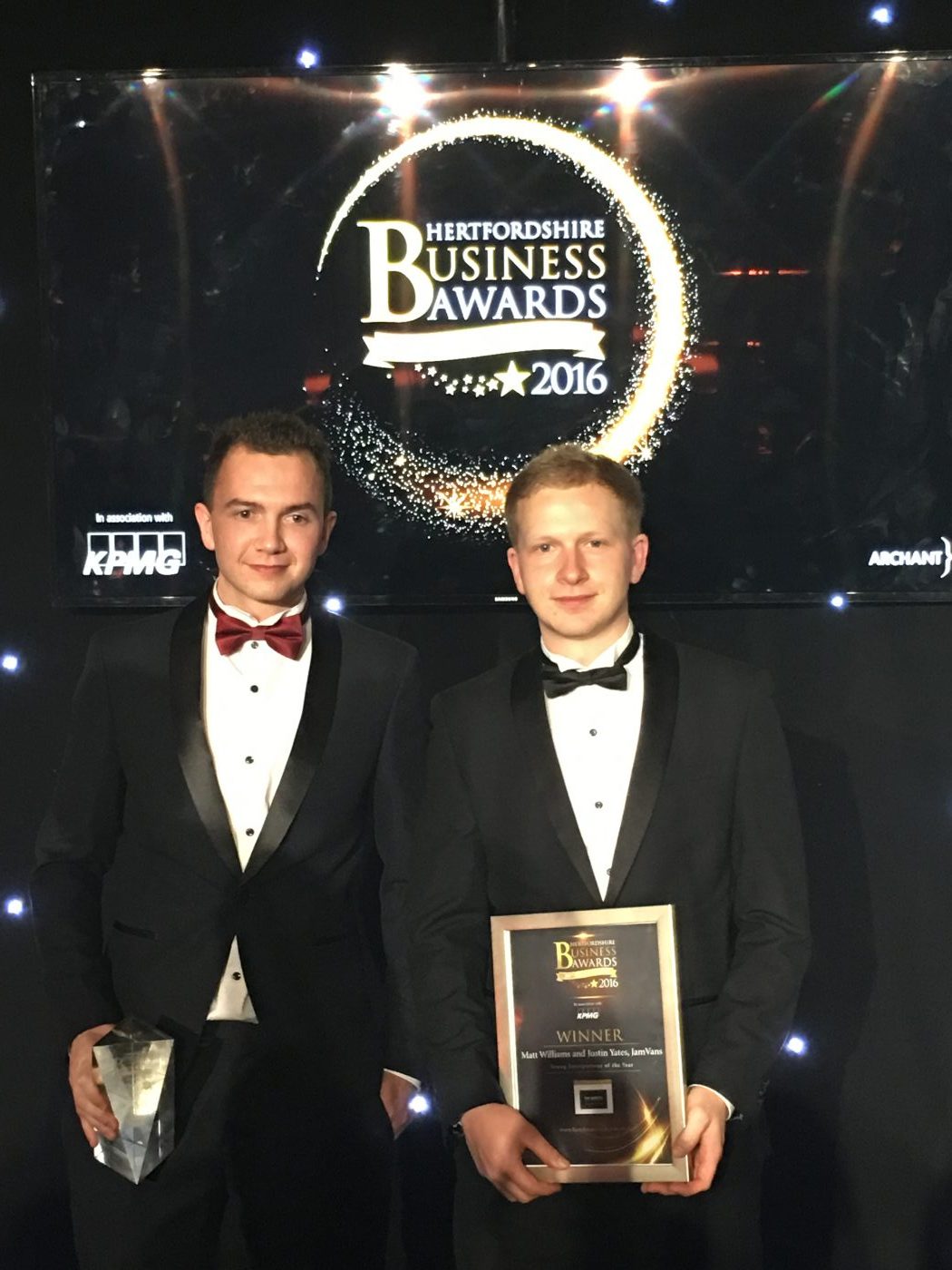 JamVans founders Justin Yates and Matt Williams win Young Entrepreneur of the Year 2016
Half past seven on a crisp November evening (24th November 2016) at Knebworth House Barns, the scene was set for the 20th annual Hertfordshire Business Awards. As we made our way up the grand entrance, seeing the huge palatial house, turrets and all, the building lit up in lights and Maseratis in the doorway to greet all guests, it started to sink in and we were wondering what the hell we had got ourselves into, it was like a scene from the Oscars.
A month earlier we had two judges come to visit us to assess our business, we were given one hour to showcase our business in any way we deemed suitable. Not really ones to over prepare for this, we simply explained how we started, where we are currently at and where we want to take JamVans in the future. We then had to await the outcome of the awards evening. The evening started with a three-course meal followed by some light entertainment and of course the witty and outspoken speech from Julia Hartley-Brewer. Then it was time for the awards, we didn't really know what to expect from the evening, however, we didn't expect each winner to be accompanied to the stage by music blasting and fanfare, they really go all out at this event eh!
It was time for the Young Entrepreneur Award, our judge went onto the stage to announce the winner. And the winner is 'Matt Williams and Justin Yates from JamVans'. We couldn't believe it, we had actually won this. It was a great night in general and definitely a night to remember for us all.