JamVans help DIY SOS Great Ormond Street Hospital Big Build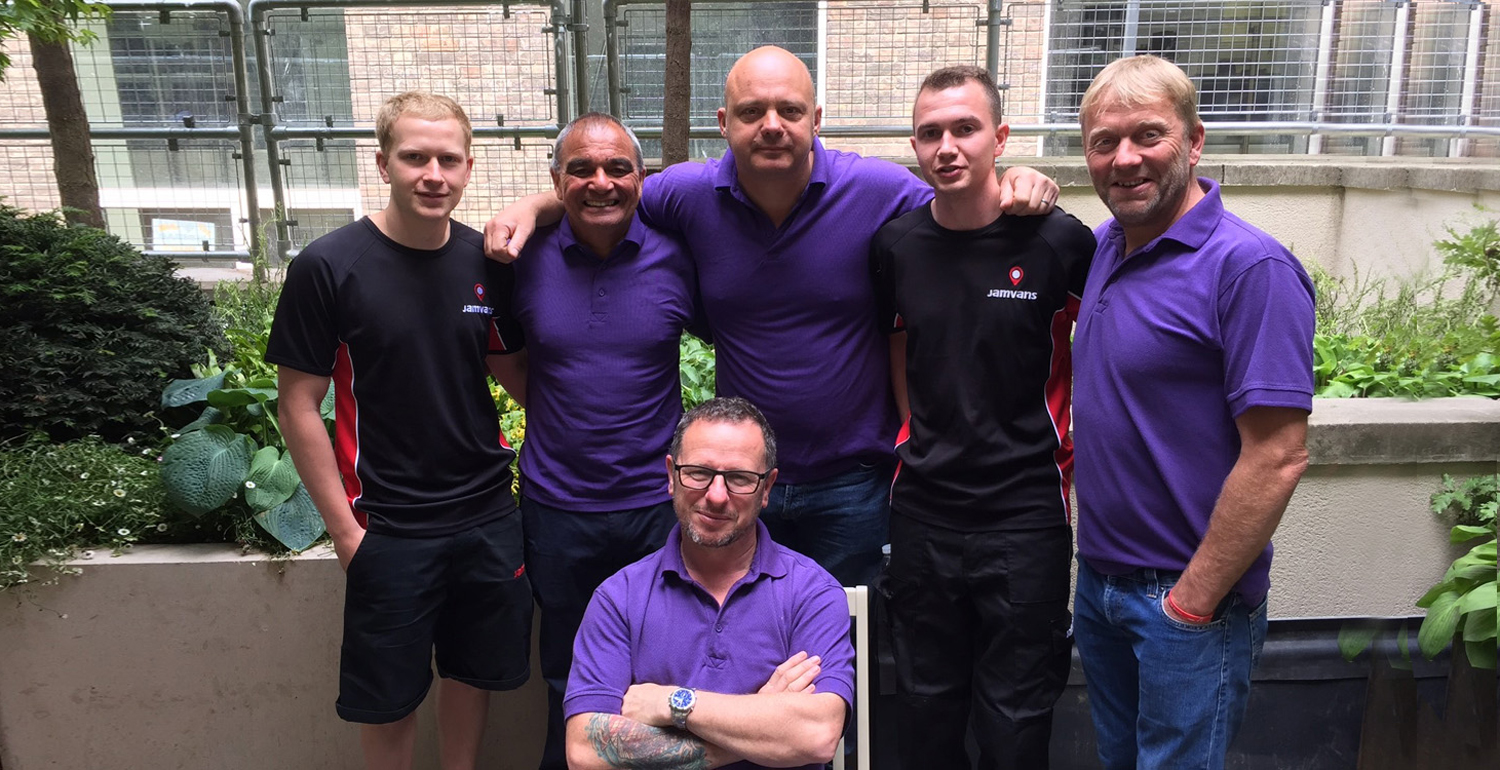 When it comes to moving truck loads of plants, who do you call?
Normally at JamVans we're used to moving household belongings across London, but given the opportunity, we'll take any challenge.
We sent a team of movers to Chelsea Flower Show to dismantle a display created by the award winning garden designer Chris Beardshaw, ready to go into a more permanent fixture. This location, however, was like no other, a rooftop garden for one of the world's most amazing hospitals for children, Great Ormond Street Hospital (GOSH).
When we heard DIY SOS were asking for volunteers to help with transport for a big build, we were eager to help, even more so when we discovered it was for a charity very close to our hearts. Justin, one of the founders of JamVans, had received treatment at a young age, with follow-up treatment up to the age of 16. Due to a birth defect known as talipes, more commonly known as club feet, he was unable to walk. Following three operations, Great Ormond Street Hospital gave him the ability to walk, well now to show his appreciation it was time to give something back. He said "Going from a potential prospect where I may not have been able to walk , to the chance of assisting GOSH with my company and the support we could provide, this was an opportunity I just simply had to seize."
After contacting the BBC, we soon a got a call to attend the Chelsea Flower Show breakdown. We helped pack up the plants onto the racking and load onto the vehicles. The plants, however, couldn't go straight to GOSH as the site was still being prepared. But where do you take truckloads of plants with the confidence they will be watered and cared for? For the designer, Chris Beardshaw, clearly home was the safest option. So we drove all the plants nearly 100 miles out of London to the stunning rural Cotswolds.
Once the three huge trees weighing one tonne each had been put into position, along with the seating areas and amazing artwork sculptures, the final stage of planting was ready. We returned them to their final destination. We hope this garden will make a positive difference to the children at the amazing hospital.
Watch out for us on DIY SOS at Great Ormond Street Hospital on BBC One Today (10th November) 8pm-9pm.